Kate says . . .
In marriage, God design is to draw a husband and a wife to oneness. "They shall no longer be two, they will be one flesh." We named our blog and ministry One Flesh, because as God was working in us, we felt so strongly that we were finally growing together into one flesh.
It is a process that happens in marriage, it is not a destination reached only when you share sex. If oneness is God's plan for marriage, then how do you deal with the fact that you are both broken as you are seeking that oneness in marriage?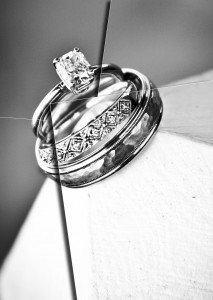 I know for me, oneness sounds so amazing, it sounds like coming home. I'll say that again, oneness sounds like coming home. Oneness is the place where I can rest and be myself, where it is warm and comforting. It is filled with joy, love, respect, understanding, grace and forgiveness.
On the other hand, brokenness sounds shattering. The process of being shattered is lonely, dark and cold. It is filled with hardness and unforgiveness. We are broken people and without God we stay this way. Without God the journey to oneness cannot happen. It is essential to understand "what" oneness in marriage truly is . . .