Kate says . . .
We all have things that keep us from living the life God wants for us, similar to barriers; they are stumbling blocks, wants, past hurts, present hurts, etc.  This is also true where marriage is concerned.  Sometimes we can identify the barriers in our marriage and sometimes we struggle to even know what they are.  There are also times that we think one thing is keeping us from moving forward, but upon digging deeper we find that it is actually something completely different.
We all make choices within marriage and those choices directly affect your one flesh relationship.  I am sure you are thinking, this is all nothing new, right?  True!  The reality is that every decision we make has an impact on our marriage. Whether it is a positive or negative decision, we may feel like it doesn't have an effect, but it is there.  Also the absence of making a decision is in fact making a decision and therefore impacts our marriage too.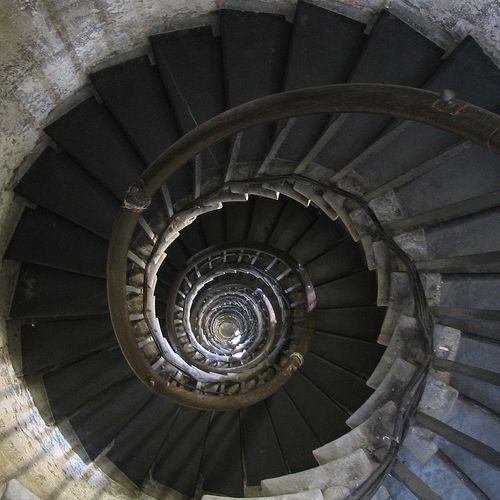 Flirting With Disaster
My challenge to you today is this:
How many times do we flirt with something in our lives that has the potential to be sinful and can snowball into something so much bigger?
Perhaps it is talking negatively about your husband to others here and there.
Perhaps it is interacting with old guy friends or boyfriends on social media.
Perhaps it is pushing your husband away most of the time when he desires to share sex with you.
Perhaps it is the colleague at work that listens to all you have to say and is very attentive.
Perhaps it is finding time for everything in your life before your husband.
All of these things are not wrong in and of themselves.  However when they become regular and are replacing time spent with your hubby-they are in fact flirting with disaster.  At some point a line potentially will be crossed and once the line is crossed whether in your mind or outwardly – it is sin.
Many wives and husbands have set guidelines or rules to follow to avoid these pitfalls.  This is a good thing to do and we highly recommend it.  The problem comes when we don't recognize "flirting with disaster" for what it truly is in the beginning.
Slippery Slope
When you work with people, it seems only natural to chat with them.
When you have friends on Facebook, you think nothing of talking to each other.
When you are repeatedly exhausted at the end of the day, you honestly think, "I can't tonight, but hopefully tomorrow."
When you get frustrated and vent a bit to your girl friends.
I once heard a saying, when I was a Youth Pastor that has always stuck with me:
"Sin will take you places you never intended to go, it will keep you there longer then you wanted to stay and the cost will be more than you ever thought possible."
I believe this is spot on!  We may start with simple intentions but disaster may be lurking right around the corner.  We only mean to indulge in a few minutes of an activity and whether it happens five minutes later or a year down the road-we find ourselves in a place we never intended to go, we have stayed there much longer than we thought we would and now the cost/consequences are more than we ever would have thought.
Does God forgive us and erase the slate immediately when we seek his forgiveness?  Yes he does!  I praise God for his amazing grace daily.  Yet when we hurt people, it is not that easy.  We have lost trust, our word is questioned and we have hurt someone.  The consequences of sin are always more than we think.
My challenge to you wives today is to search your heart and see if there are slippery slopes that you have been flirting with recently?  If so, call them out for what they are-bring them into the light.  I have listed a few generic ones, but for many of us we know where our pitfalls can be.  Think about those pitfalls and how you have been handling them.
What to do when you realize you are "flirting with disaster?"
Find Accountability
You need to find a Godly woman who you can talk to, confide in and pray with.  She needs to be able to ask you the tough questions and yet encourage and pray for you.  Telling you to simply STOP IT, while that sounds great, is not always easy.  Temptations is temptation because it is appealing.  We want what we are not allowed to have.  That is why simply stopping the behavior many times is not enough.  We need to have Godly counsel and encouragement to help us through these pitfalls.  That being said you may very well need to put an end to a relationship that is teetering on inappropriate.  After doing so, have people in place to help you.
Temptation or opportunities to flirt with disaster will come our ways, ladies.  You can be sure of it.  When they do and you can see them for what they are-flee as fast as you can.  Also remember to look for they way out that God has promised to provide.
"The temptations in your life are no different from what others experience. And God is faithful. He will not allow the temptation to be more than you can stand. When you are tempted, he will show you a way out so that you can endure." (1 Corinthians 10:13 NLT)