Brad & Kate say…
We hope that you have enjoyed our Marriage: Mission Possible guest post series! We want to make sure you didn't miss any of the awesome posts answering the question:
If there was only one thing from the story of your marriage that you could share, what would it be? What lesson learned, revelation, heart change or profound moment is a testament to God's plan for marriage?
Marriage: Mission
Possible
Below you can find an excerpt from all of the 11 posts. Take a look and see if you missed any, and we would like to hear from you about your Marriage: Mission Possible moments!
---
I Wish He Would Change
by Kate
When I allowed God's word for wives' penetrate my heart, I realized that I needed to bite my tongue and step up to the plate. I needed to change me! I needed to be the wife God was calling me to be. That meant loving, supporting and respecting my husband for who he was; not who he wasn't or who I thought he should be.

---
I Comes After U
by Brad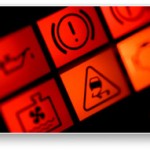 When a husband's energy is largely focused on his career or school, a strange thing happens at home. "I" comes creeping back into the picture. When we spend all of our energy outside of home, we come to expect home to be relaxation.


---
Don't Panic- You're in it for the Long Haul
by Shelia Gregoire of: To Love, Honor and Vacuum
When sex was a huge issue in our marriage, all I could think was, "why can't he just love me for me? Why does he need me to do something for him?" Whenever he wanted sex, I took it as a personal affront. He wasn't accepting me (it didn't occur to me at the time that I wasn't accepting his needs, either).And I assumed that this is the way that it always would be.
---
Pinnacles of Faith
by Tom and Debi of: The Romantic Vineyard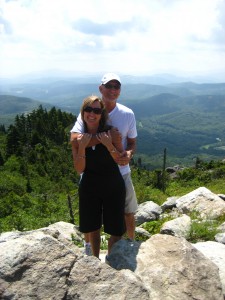 Walking by faith is a well-used Christian phrase that can lose its meaning if we're not careful. The best marriages have learned the secret to walking each day this way. It is an adventure full of unknowns, but ripe for growth in godliness.


---
Lots of Past Sexual Experience or None?
by Julie Sibert of: Intimacy In Marriage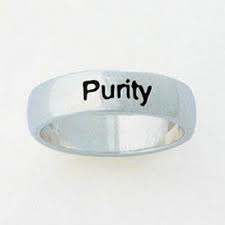 God is such a sexy God. Whether you have had premarital sex or not, His heart is bent toward blessing you sexually in your marriage.
If you have past sexual sin, lay that before God and receive His forgiveness. Don't let Satan continue to lie to you that your past promiscuity means you will now be punished by a marriage plagued by sexual hardship.
And if you came to your marriage bed sexually pure, you too have an opportunity to resist one of Satan's lies. Satan wants you thinking that your sexual inexperience means you are destined to mediocrity beneath the sheets.

---
Ladies First?
by Scott Means of: Journey to Surrender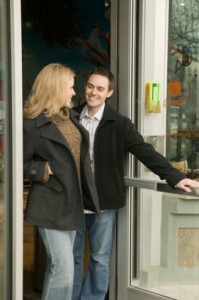 I still believe in chivalry. I still think "Ladies First" applies just fine to opening doors and abandoning ships.
However, in marriage there is at least one case when I believe it should be "Men First."
Not sure how to balance the whole strong and good thing or how to lead your wife with love? I will simply point you to Jesus. He was definitely the ultimate strong and good man.
I often say that in order to be a great husband, you have to first understand what it means to be a bride.


---
The Vows We Make
by Mike Lusby author of: And Then We Danced
So often, the foundations upon which marriages are built are not strong enough to weather the storms that come after, "I Do": the tragedies, the depression, and the infidelity send shivers through the already cracked foundation, and too often the structure collapses. But it doesn't have to!

---
Miracle or Quick Fix
by J from :Hot, Holy &; Humorous,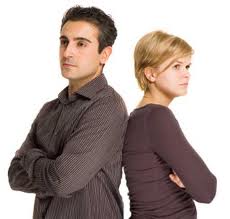 Don't expect a miracle or a quick-fix to solve your problems; rather, the answer is to live daily as God commands.
Things got better when I stopped looking to experts for the formula to make it all come together and when I stopped praying to God for a Red-Sea Parting. It doesn't work that way. Even with the Red Sea, the Israelites had to follow a cloud day-in and day-out, put one foot in front of the other mile after mile, and be obedient in many other ways before the big Ta-Da happened. Daily obedience matters most in bringing forth God's best in your life.


---
He Said, She Said
by Rowan & Mara of: Couple Things Blog


He Said You are the single most important influence in your spouse's life. There is no one able to bring them joy or pain, romance or regret, love or tears, like you can. No one. And they chose you. Doesn't that make you want to lead well? It still does for me.
She Said They say a woman marries believing she can change her man into who she wants him to be. But marriage has a way of being God's design to change you.

---
Help Each Other Up
by Stu and Liza Gray of: Stupendous Marriage &
The Stupendous Marriage Show Podcast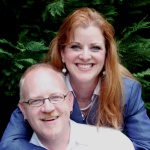 Instead of it being 'ME AGAINST HER', it had to become "US versus the Pornography".
When we looked at it as something we could battle together, it became our struggle together, not one against the other. I'm not saying that I'm not fully responsible for my actions (I am). I am saying that instead of blame and shame toward me, plus fear and insecurity for herself, she chose to stand with me. She prayed for me and encouraged me. She loved me even when I was unloveable.


---
But God….
by Paul, The Generous Husband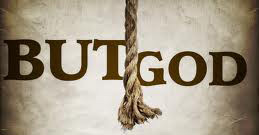 God delights in bringing good out of bad, and beauty from ugliness. No matter what has happened, God can make it better. No matter how horrible your spouse was in the past, no matter how harsh your parents were, no matter how destructive a past relationship was, you can get past it and have a great marriage. It seems impossible, but God has other plans.

---
We hope that you enjoyed all of our Marriage: Mission Possible posts! Thank you so much to all our fabulous guest bloggers! Kate and I have been blessed by reading and learning from all of these wonderful resources!
What is your one thing? What is the one lesson you learned that changed your marriage?
Leave a comment and tell your story so we can all keep learning Marriage: Mission Possible moments!
---