Kate says . . .
How many of you wives out there have something in your life you are passionate about?  Something that lights an internal flame that demands your attention?  A God prompting zeal that sets in motion a whole chain of events?  I do! God has done this several times in my life and each time I am in awe of how excited I am to be led into this new area God has called me!
Ladies, in my life I am done with the safe way of doing things! I am not sure if it is because I am getting older or if it is because of all the things God has shown me over the years. All of the experiences He has allowed me to dance through have shaped my world and the "rose colored glasses"  that I view the world through.
I want to walk through the rest of my days on earth with reckless abandonment, relentless tenderness, ruthless trust, and a furious longing for God's will in all areas of my life!  These are all terms that reflect part of our loving Savior. They are in essence taking tenderness, trust and caution to the extreme.  They are radical!
Radical -One who advocates fundamental or revolutionary changes in current practices, conditions, or institutions.
What would it be like if we were radical like Jesus?  Not just radical in our kid raising, church volunteering, and scrapbooking.  What if we were radical about our marriage?  What if we sought after the heart of God for the marriage relationship with reckless abandonment?  Throwing caution to the wind along with our own selfish desires.  What if we loved our husband with relentless tenderness and ruthless trust?  What if we truly had a furious longing for God's will in our marriage?  What if we brought the "Gospel into the Bedroom"? (Link to a great post by Hot Holy Humorous)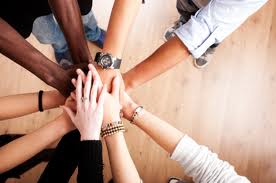 Brad and I have long had a theory that if churches spend more time on building, strengthening, challenging marriages as well as helping the hurting marriages, we would have better ministries all around.  Let me unpack that a bit . . . if we focused more on the marriage relationship in our churches, that would mean better marriages!  If we (the church) were a place for marriages to come when they need help getting through struggles and a place to grow and be challenged, then we would be a magnet into the community. Then when a husband and wife are moving forward on their one flesh journey, and they see themselves in a good place from getting the help they need, then they have more to give.  When they have more to give, then all of the ministries they are involved in will be blessed!
It is our hope that churches will make marriage ministry a top on their priority list.  Until then wives, we can start our own radical revolution.  Now don't go burning your bras!  (Unless of course you want to burn some of your old ones and replace them with new, sexier ones . . . then by all means go for it!)  This is a radical, yet a very different revolution.
The Radical Wives' Revolution
Set Aside Our Own Desires
As you go through your day, ask yourself if what you are doing , is from your selfish desire or does it align with God's design for marriage.  Are your actions helping to pull you and your hubby together or is it pushing you further apart?
Don't be selfish; don't try to impress others."Be humble, thinking of others as better than yourselves. (Philippians 2:3 NLT)
Respecting Our Husbands
I know, I know, I say it until I'm blue in the face.  Taking respect to heart and being radical about it will bless your marriage in ways you cannot fathom!  Find new ways to encourage, to uplift, and to show your husband how you respect him as the head of your family. It WILL be a blessing, because you are stepping our radically in obedience.
Wives, in the same way be submissive to your husbands so that, if any of them do not believe the word, they may be won over without words by the behavior of their wives, (1 Peter 3:1 NIV)
Make (or keep) Sex a Priority
Marriages where sex is celebrated, where it is a haven for the couple, experience growth and blessings beyond measure.  Anything that can do this is not going to be easy.  It was not for us for many years, and there may be challenges in our future, yet it is worth the time and attention.
Now regarding the questions you asked in your letter. Yes, it is good to abstain from sexual relations. But because there is so much sexual immorality, each man should have his own wife, and each woman should have her own husband.

The husband should fulfill his wife's sexual needs, and the wife should fulfill her husband's needs. The wife gives authority over her body to her husband, and the husband gives authority over his body to his wife.

Do not deprive each other of sexual relations, unless you both agree to refrain from sexual intimacy for a limited time so you can give yourselves more completely to prayer. Afterward, you should come together again so that Satan won't be able to tempt you because of your lack of self-control. I say this as a concession, not as a command. (1 Corinthians 7: 1-6 NLT)
Get On Our Knees
Yes, I mean prayer.  Be a praying wife!  Praying for your hubby, in all areas of his day and life.  Pray for YOU as his wife!  Pray scripture over your marriage.  Pray scripture over the things you struggle with.  Draw near to God and he will draw near to you!
Do not be anxious about anything, but in every situation, by prayer and petition, with thanksgiving, present your requests to God. (Philippians 4:6 NLT)
Be Radical
I am challenging you today to be radical!  In order to be radical, we have keep at it, with reckless abandonment.  Throughout history, many revolutions have taken place. Some for the good of the people and others were not. To be successful all of them kept going relentlessly towards their goal. We have to keep going ladies, with reckless abandonment towards awesome, God centered marriages.
Who is with me?
Even if you are not completely sure how to get there, who wants to be a radical wife, changing history with changed marriages? Makes me want to sing the song from Les Miserables!
"Will you join in our crusade?
Who will be strong and stand with me?
Beyond the barricade
Is there a world you long to see?"
I would love to hear your thoughts on being a radical wife!  Are you a radical wife? What make you radical? What goal are you going toward with reckless abandonment?