Kate says . . .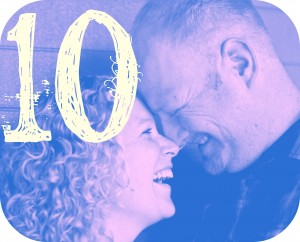 A bunch of women marriage bloggers that I admire very much (all a part of the Christian Marriage Bloggers Association) have been sharing true confessions of being a sex positive wife.  Julie at Intimacy in Marriage started this revolutionary trend and I just couldn't resist.  I am blessed to call these ladies friends and incredibly blessed to be a sex positive wife.  So here is my two cents, let me know if you want change!
1. Sex gets better with age.
For us this is true!  For too many years we were not on the same page about sex or God's plan for oneness.  Now we are and it just keeps getting better, even with aging issues.  We're not old, right?
2. On a Menu, I prefer to pick what I already know is good.
Take from that what you will as far as sex is concerned.  I tend to go back to what I like best. 
3. We HAVE been walked in on by our child, WITH THE DOOR LOCKED!
Yup, I know you are thinking, how?  They are tricky, those kids-and . . .  we failed to make sure the door latched when shut!  I had just asked if the door was locked, when all of a sudden there was one more person in the bedroom then we like.  It was an interesting moment – yet afterwards, I sat down with our daughter and had a good talk with her.  Our kids are getting used to our "mushy" marriage.  We want our children to grow up with a healthy understanding of sex and a strong desire for good sex within marriage.  Still we're a big encourager of locks on your bedroom door-just make sure they click shut!!!
4. Telling me "no sex" makes me want it all the more.
Yeah, I know it sounds ridiculous.  But when I am told "no" (whether actually or just feel it is off-limits) to sex for some reason, I want it all the more (doctors orders, visiting family or friends).  Makes me all the more determined to find a way to share that special time with my hubby.  Sounds like human nature, doesn't it and a big reason why teens end up in sexual relationships before marriage.  Hmm something to think on!
5. I never used to understand the whole Make-Up Sex thing.
When I was still upset from a fight, sex was the last thing on my mind.  Yet over the past couple of years, I have challenge myself to try sex after a disagreement.  Wow, now I get it!  Challenge yourself to try to see how God blesses you through his design for sex.
6. I still struggle with wanting sex sometimes.
(sigh-because it is frustrating)  Ahh when I allow life to overtake me, I struggle with the pull and can easily slip into forgetting to make sex and time with my hubby a priority.  Thankfully we have open lines of communications about sex!  Now I just say, "hey hunk, we need to find time for a little romp!"  Or something to that effect.  
7. I think husbands love it when we let them lead in sex.
Our hubby was designed to be a leader.  I have seen wonderful positive things in stepping back in all things, including sex.  Allowing him to initiate and allowing him to lead us.  Nothing is more sexy than my man making his desires known to me!
8. I miss my hubby terribly when he is at work.
I really do!  Not just sexually but in all ways.  When he comes home I love hugging him and spending a few minutes just the two of us.  If we didn't have three kids-watch out!  But we do, so that usually has to wait until later.
9. Sex is the best diet.
Yup, it's the new sex-diet!  Give it a try.  When we are enjoying our one flesh connection, I find that I eat less and feel much better about myself.  Generally I love who I am, but honestly ladies, I still struggle.  The closeness that sex brings is a balm to my soul.  The sex in marriage diet-every married couple should try it! 
10. I think that the Missionary Position gets a bad rap.
Yes, it is the most common and the one we wives tend to revert to when we are not so into sex.  Yet I think when re-explored it can be one of the best.  Just sayin!
Come on ladies share with us a confession of yours-keep it clean and not to descriptive! 
Check back soon for Brad's list of Confessions of a Sex Positive Husband.  Seems obvious, right?  Check back and see!
Check out the other sex positive wife's posts