Kate says . . .
Control, control, control. Hmm what wife does not like control in her life? The absence of control is a sense of chaos and disarray. From a very early age in life, we learn what control is. We experience our parents exerting their authority and control over us. We learn what we have control over and what we don't. We also learn how to manipulate things, hoping to get what we want, which is essence seeking control.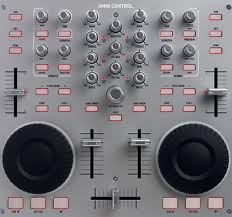 Then we grow up and we learn that being in control of our lives is a good thing. Being "out of control" is bad, reckless, and even dangerous. Many times this leads us to living with fear of loosing control as the main motivation of our choices.
When we get married the desire for and even the need for control does not go away. Often it even intensifies. We come from different families, with different expectations and different ways to seek and fight for control.
Control In Your Sex Life?
One of the areas that control threatens to wreak havoc is in our sexual intimacy. There are almost always differences in what a husband and a wife desire and are expecting from sex in marriage. Whether those differences are from experience or from what you have read and heard-it is common that husband and wife are thinking different things. Some of that is because God made women and men different. These differences (nature and nurture) and presuppositions can be blended together for a beautiful one flesh journey. Yet often times they drive a wedge in the relationship. For Brad and I, there were different levels of desire and understanding as well as poor communication that led to the wedge and walls being built up.
Many times the spouse with the lower sex drive tends to have the control over the couple's sexual intimacy. Too many times the lower drive spouse can use this control to keep things arranged in the way that works best for their desire level. They control the time and place for sex and even the amount of touch in the relationship. I will say, that for anyone who loves their spouse deeply and has struggled with desire . . . it is not considered "great fun" to lord over the sexual relationship.
A spouse with low sex drive who is controlling sex also:
Knows that something is wrong and that they should talk about it with their spouse.
Knows they should seek a doctor's advice.
Knows they are causing a wedge in their one flesh connection and it makes them very sad.
Often does not understand their own body enough and should seek to educate themselves.
Knows they have "control" in sexual intimacy and that it is unhealthy
Feels like a huge disappointment.
Wants things to improve and be different.
So how do we change and give up the control? Well take the list above and all that apply to you.
If you need to see your doctor, do so!
Talk to your doctor! Yes it is embarrassing, but a life without your spouse and the physical blessing God has give us is and should be far more frightening. You, your spouse and your marriage are worth the time, energy and bit of embarrassment. For moms out there, we overcame great embarrassment to give birth to our children, because we would do a great deal for our kids. Your willingness to do whatever it takes to share sex with your hubby, should be above and beyond what you would do with for your kids. Radical, I know, but it is how I feel and what the Bible teaches.
Get Educated!
If you need to educate yourself on your body and the way that God created it, check out The Marriage Bed's site, they have fantastic information.
Wanting to change and changing are two different things
You have to be committed to changing. You need to focus on doing what you need to do, so that healing and growth can happen. Write down your vision for change and the steps you plan to take. Find a women who you can share them with, pray with and be held accountable. Don't struggle alone. Don't just say you want to change, do it!
Talk to your Hubby
This one is for every wife out there. When issues with sex arise in your marriage, and they will I promise you, talk to your hubby. Seek to talk to him as soon as you can, don't wait. Time makes you question yourself and usually with difficult subjects it gets put off until it never happens. Talk about your struggles and where your goal. Talk about your feelings. Whether you are low desire and controlling sex or are the higher desire partner and feeling rejected! Try not to get stuck in pointing fingers and blame. Look to the future, not the past.
Have you struggled with controlling sex in your marriage?
If so, how have you stepped up and given up owning all of the control? Share with us other steps so that we can learn too!