Kate says . . .
As I contemplate the relationship between work and home for our husbands as Brad spoke of in his post Provider Relations, I am just coming off of a week away with a dear friend.  The kids and I were away for a week and while we were gone, my hubby worked like crazy.  Taking the extra time with no family responsibilities to catch up and do a little extra.  I know and admire how hard my hubby works!  I also know it is not an easy dynamic to work through.
Through speaking to many wives, I know that some of you work out of the home, some are stay at home moms, some are a little of both! I have been all of these during our 13 years of marriage. I worked full-time for the first six years of our marriage, two of those we had a child. When our second child was soon to arrive, we decided that I would stay home with the kids. I now am home with my kids, and I run my own business part-time, so I am out of the house many weekends! I am sharing all of this to help you know my background and where I am coming from. Also to let you ladies know, that I know we are all coming from different perspectives!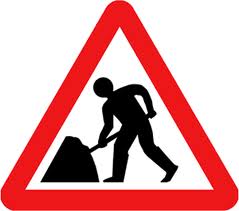 For most of us wives, our husbands have jobs, that pull on them! I believe what Brad said to be true, that for many men, their job is a huge part of their identity. They are proud of the fact that they have a job and can provide for their family. I am not sure I completely understand where this pressure comes from for men, but I know it is there and have seen it from my own family growing up! It is a part of the male dynamics and I believe it always will be, therefore it is a dynamic that affects our marriages!
Committed Where?
There were many times in the past when I would get very frustrated with Brad and his commitment level to the amount of hours he spent at his job. I admired him for giving his best to his work, which also happens to be his calling from God, but I would find myself very irritated with him, for what seemed like choosing work over family. No matter whether you are working out of the home or home with the kids all day, we all want our husbands to give 110% when they walk in through the door. And if they have had to stay late at work, well then they had better give 125% when they get home. Am I right??
Allowing Slack
I knew when I would put stress on Brad to give family more time I was only making the tug of war harder on him! As we have grown and changed, we have opened up the lines of communication. I have come to recognize the signs that Brad is feeling stressed about not having enough time to finish things at work. When those times occur, I will go to him and suggest that he stay an extra evening or spend part of his day off in the office. When I do this, I am taking some of the stress of the tug of war away. I am encouraging him and giving him my support in working extra. Is it hard to have him gone another evening of the week or on his day off? YES!!! I love having Brad home and so do our kids! But I have learned that he is much more focused on us if he can get done what is on his plate at work. If I encourage him to work that extra evening when needed, then he comes home feeling much better in general. It truly does benefit us as a family!
I also remind myself what it was like when we had our youngest and I still worked full-time. It was hectic and I remember having something hanging over my head at work and just wanting to get it done, so I didn't have to think about it anymore! I try to place myself in his shoes. Through our communication Brad also has gotten better at discerning what needs to be done and what can wait at work. As well as discerning when we truly need him at home and therefore deciding work will have to take a back seat.
Choose to be an Encouraging Wife
Being discouraged and angry about the tug of war that goes on will only bring frustration to you both. Communication is the key! Keep talking and listening to your hubby about his work and the great pull. We all have a need to be heard and understood. Our hubby's greatly want to be understood where their role of work/provider is concerned!
We wives have the amazing ability to be encouraging to our husbands in their work! Not only can we be encouraging, but we can make a huge effort to be generous with our encouraging! Be generous in encouraging them in all aspects of who they are. If you really sit and think about all the unique things that make up your hubby, it is amazing! I have come to love and appreciate so much the man who God has created Brad to be! Even his little quirks!
Strive to be encouraging to your husband about his job, as well as all that make him who he is!
Strive to communicate about the Tug of War that goes on!
Strive to be generous in your encouraging!
Is the tug of war between your hubby's job and home a struggle for you?  What have you found to help and what have you learned to avoid?  Lets learn from each other!