Welcome to part 4 of Shannon's Celebrating Sex series!  Be sure to check out part 1, "Celebrating the Spiritual Side of Sex", part 2 "Celebrating the Mental Side of Sex" and part 3 "Celebrating the Emotional Side of Sex"
Shannon Ethridge says…
How Can We (Re)Discover Each Other's Sexual Hot Spots?
I hear many couples bemoaning the fact that things just aren't as "hot" between them since they got married.  They reminisce about their season of dating and how the urge to have sex with each other felt absolutely, positively overwhelming at times.  Yet after the vows are exchanged, the sexual tension disappeared.  They wonder, "Where has the spark gone?  And can we ignite it once again?"
First, we have to accept the fact that marital relationships naturally go through peaks and valleys, ups and downs, and sexual highs and lows.  But when we experience those sexual lows, we don't have to stay there.  We can return to a season of marital and sexual bliss!
We know, because we recently did just that—accidentally.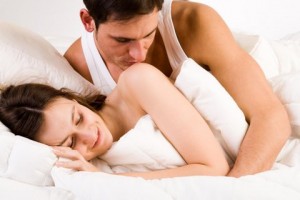 When I had a hysterectomy in 2012, my doctor warned me, "No sexual activity for a minimum of six weeks."  So I braced myself for a l-o-n-g dry spell.  But what we soon noticed is that because we knew we couldn't have intercourse, we focused a lot more attention on all of the other things that we could do without crossing that line.