Kate says . . .
If you are sitting in church on Sunday and the pastor asks you to, "Raise your hand if sex has been a struggle at some point in your marriage." I believe the hands of almost all (if not all) married couples would go up. Then if he asked, "How many of you would say that those struggles were significant or even crippling to your marriage?" I believe that we would be shocked at how many hands would remain up!
If you are one of those women who would have left their hand up you need to know: YOU ARE NOT ALONE!!  Sexual challenges in marriage are very real issues and ones that married couples do not have to suffer through in silence.

Brad and I have had to overcome some big hurdles where sex is concerned and I am sure there will be more hurdles in the future. But man, is it so worth working through and not giving up.
We want to share with you a very special opportunity for any women that are struggling to find a healthy sexual balance, and give you a chance to win a copy of an awesome book!
Shannon Ethridge, author of The Passion Principles
, The Sexually Confident Wife
, and Every Woman's Battle: Discovering God's Plan for Sexual and Emotional Fulfillment
 is hosting an exciting weekend workshop just for you! Shannon is amazing and we are so thankful for her ministry!
Passion Principles Workshop for Women
Does getting attention from men consume your thoughts?
Have you compromised your sexual or emotional integrity in ways
you never thought you would?

-OR-

could you be on the opposite end of the spectrum –
where you SHUT DOWN sexually, unsure why you have such little interest in sex at all?

Whether you find yourself swinging too far to the left by acting out, or too far to the right by shutting down, it's time to find YOUR healthy balance –
where sex is enjoyed freely without guilt, shame, or inhibition, but only with your husband!

If so, we're inviting YOU to join us
October 10-12 in Orange County, CA for the
Passion Principles Workshop for Women

Where YOU can learn to:

Understand the Fluidity of Female Sexuality
Expose the Deeper Meaning Behind Your Own Sexual Thoughts
Overcome your negative body image issues
Find healing for past sexual abuse or promiscuity
Fully Integrate your Sexuality & Spirituality

Whether you're younger or older, married or single,

The Passion Principles Workshop for Women will help YOU

experience Sexual and Emotional FREEDOM!
To register or find out more click on the picture for Shannon's site: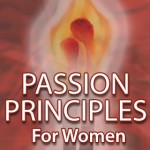 Win a copy of Shannon's excellent book, The Passion Principles!
PS. This is my ALL TIME favorite, #1 on my list of  Marriage/Sexual Intimacy books! Even if you don't win it, it's worth buying!!
Look for ways to enter below!
Three lucky readers will win! Enter by Oct. 1, 2014 for a chance to win!
a Rafflecopter giveaway